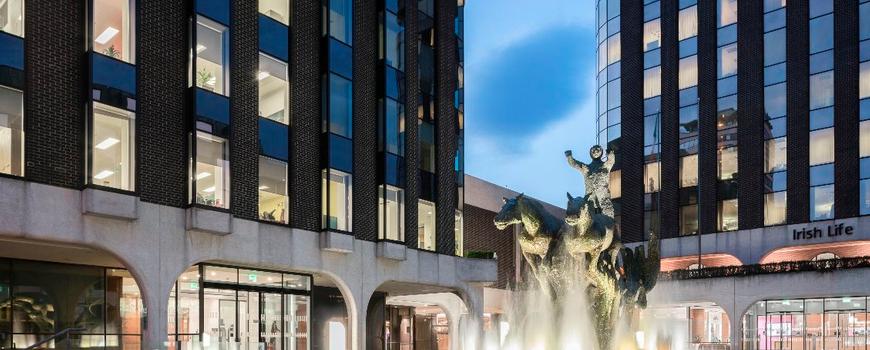 Irish Life have committed to reinvigorating important public spaces around their head-quarters in Dublin 1.
The work includes the creation of a new public square ( Northumberland Square ), the opening up and lighting of the railway arches at the junction of Gardiner Street and the relocation of piece of a dramatic sculpture (Chariot of Life) by renowned artist Oisin Kelly to a new and more prominent position and set in a stunning water feature constructed with Wicklow granite and lighting design by international lighting consultants Maurice Brill whose work includes the lighting of The Marble Arch and Wellington Arch in Westminster as well as Windsor Castle.
This work has been undertaken by Irish Life as a contribution to Dublin as part of the 1916 commemorations.
Client: Irish Life Assurance plc
Architects: Bernard Seymour Landscape Architects and FKP Architects
Contractor: Flynn Management & Contractors Ltd
Date of Completion: April 2017